News Update 13-8-17
New album - Anarchy and Love - Pre-Order now available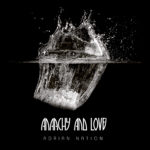 Adrian's brand new album Anarchy and Love is now available to pre-order. All albums pre-ordered will be sent out a week before the official release date of October 20th. Just click this pre-order link or go to the Music page.

News Update 7-8-17
New album - Anarchy and Love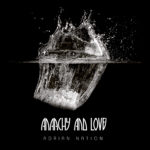 Adrian's brand new album Anarchy and Love is as we speak at the pressing plant. Release is set for October but there will soon be the opportunity to pre-order your copy to ensure you receive it the moment it is available. The pre-order link will beposted here first so check back soon...
News Update 3-6-17
Western Isles Tour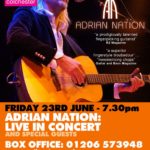 Adrian will be performing a short tour of the western isles of Scotland over the next couple of weeks ahead of his return to the Mercury Theatre in Colchester Essex. With dates on Mull, Iona and Easdale Island it will also see his 3rd appearance in Benderloch the place that inspired the song on his forthcoming album The Benderloch Stone. All date are on the Tour Dates page along with ticket info.
News Update 25-5-17
Mercury Theatre Show Announced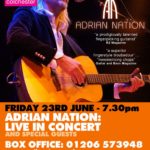 On Friday June 23rd Adrian will be returning to the Mercury Theatre in Colchester, Essex for a third consecutive year. Following the success of his previous shows there he was invited to be a part of this year's season and will be appearing solo for parts of the show but also with a few guest musicians to perform songs from his new album which is set for release in the autumn.
Tickets are avaialble from the theatre's box office either online at www.mercurytheatre.co.uk or by telephone on 01206 573948

News Update 14-4-17
Canadian Tour Announced

Today we announce Adrian's next Canadian Tour in the autumn of 2017. All dates and ticket details are on the tour poster here with shows in Priddis AB, Innisfail AB, Duchess AB, Medicine Hat AB, Lacombe AB, Calgary AB, Red Deer AB, Golden BC, Black Diamond AB and Grand Prairie AB. More dates are yet to be confirmed and will be added to the tour as they come in. For any extra information about ticketing or booking a show please email theoffice@adriannation.com

News Update 28-02-17
Album update.....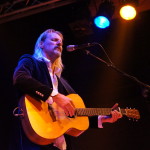 This week I shall be heading out with producer Chris West to Lake Studios in Sardinia to work for a couple of weeks on my new album. In the tiny village of Ponte Vecchio in the north of the island we shall be recording a whole raft of new songs for the album to be released later in the year.

News Update 27-10-16
Exclusive News.....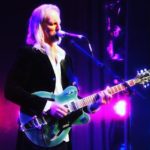 I am delighted to announce that work is about to begin on my 4th album. I shall be teaming up once again with Chris West who was producer on Fall or Fly to start recording early next month.
I am so excited to get going on this project especially with some of the musicians I have met in the past 12 months on my travels who will be involved. There will certainly be  a change in direction for some of this record and a tiny flavour of that can be tasted in a short video being released tomorrow October 28th which you can see here first by clicking the PLAY VIDEO button at the top of the page.
Let the voyage begin.......

News Update 24-7-16
Canadian Tour New Merchandise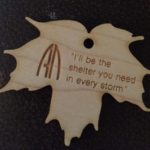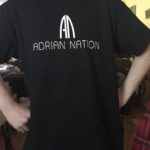 We are very happy to reveal some new merchandise items that will be available for the first time at this summer's festival tour in Canada. We have these lovely maple leafs made from canadian maple and hand crafted in Canada with Adrian's logo and a choice of four different lyrics. Also we have T-Shirts available with both Adrian's logo and name in White on Black in medium, large and extra large sizes. All these items will also become available on this website from the end of the tour.
Keep an eye on our shop for availability.

News Update 24-7-16
Canadian Tour Dates Update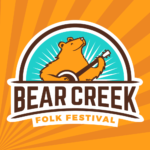 Just a couple of days away now from heading out to Canada once again, this time for the summer festival season. Adrian will be appearing at The Canmore Folk Festival, The Bear Creek Folk Festival and The Salmon Arm Roots and Blues Festival as well as other shows in Edmonton, Calgary, Red Deer and Sherwood Park.
All details of these and other dates are available on the Tour Dates page.
News Update 29-5-16
Canadian Tour Dates Update

I am delighted to announce my return to Canada this summer to play at 3 fantastic festival in Alberta and British Columbia plus a series of other dates too. Starting off at the Canmore Folk Festival, then the Bear Creek Festival in Grand Prairie followed by The Salmon Arm Roots and Blues Festival in BC. Other shows are booked in Edmonton, Red Deer and Calgary
Details of these and all other dates will be posted on the Tour Dates page shortly.
News Update 16-5-16
New video released on Infuse InSession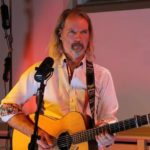 Today see the release of the second of two videos featuring Adrian as part of the Infuse Insession Series filmed by the University of Hetfordshire. "The Benderloch Stone" is a brand new song that will appear on Adrian's upcoming 4th album and was written partly in Scotland and partly in Canada.
To watch the video just click the box at the top of the page that says Play Video.
Adrian's other video in the series is "The Dying of Democracy" and you can find a link to that video at the end of "The Benderloch Stone". Thanks for watching.
News Update 10-4-16
Live at the Mercury Theatre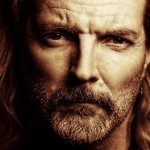 Tickets are now on sale for Adrian's show at the Mercury Theatre in Colchester, Essex. UK.
The concert will take place as part of the Lights Up series on June 21st. Adrian will be performing songs from his previous 3 albums as well as new material from his upcoming 4th release. Joining Adrian for the show will be Jonathan Potts who has contributed to both of Adrian's studio albums playing fiddle and low whistle.
For tickets click here to go to the Mercury Theatre Box Office
News Update 1-3-16
Scotland Shows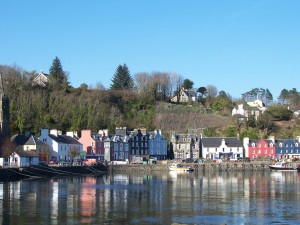 This week will see the first of 3 shows for Adrian in Scotland. On March 4th Stonehaven Folk Club will host Adrian's first scottish date of 2016 and then on March 11th he will be returning to The Victory Hall in Benderloch on the west coast. This will be a particularly special night where for the first time Adrian will be able to perform his new song The Benderloch Stone in the village where it was inspired.
The next day it will be a ferry over to the Isle of Mull for a show at MacGochans in Tobermory.
News Update 10-2-16
February Shows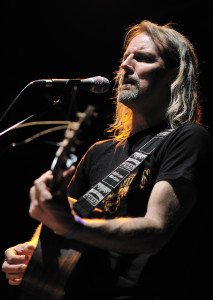 On February 18th Adrian will be re-united with SkyArts Guitar Star winner Gary Lutton when they both perform, along with Robert Castellani, for a night of guitar magic at the John Peel Centre in Stowmarket, Suffolk.
Then on February 27th Adrian will be performing a set on the Live Stage at the Guitar Show in Birmingham. For full details go to the website at theguitarshow.co.uk/live-stage/
News Update 12-11-15
Adrian in Canada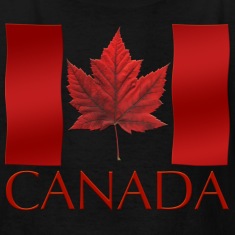 Adrian's Canadian Tour kicks off tonight with the first show which will be at The Last Chance Saloon in Wayne, Alberta. A drive through the Badlands and dinosaur country  of Drumheller will take Adrian to his first ever show on Canadian soil. He has however already performed, playing a selection of songs live on CJSR Radio in Edmonton on Tuesday 10th November. You can listen to that performance and interview via Soundcloud by following this link. Adrian@CJSR
News Update 6-11-15
Adrian in Canada

From Adrian: "With my Canadian tour just days away now I want to say a massive thankyou to Andy Donnelly of the CKUA Radio Network who has not only championed my music on the Celtic Show on CKUA but has also had the belief in me to put together this tour and promote it so passionately and drawing together a wonderful group of people who have all played a part in making this tour what it is. So thanks too must got to Roddy Campbell of Penguin Eggs Magazine, Larry Thiessen and Jared Paul at Crown Media, Bill and Betty Jo Werthmann, Tom Coxworth, Brad Bowie plus all the venue owners and promoters who have been willing to get involved. I can't wait to meet you all. "
News Update 27-9-15
Gallery House Concerts Series, Calgary, Alberta.

Here is the latest promo to be released for Adrian's Autumn Tour of Canada. This is for one of the two shows taking place in Calgary. November 15th will see Adrian performing as part of the Gallery House Concert Series, a wonderful Sunday afternoon event. Check the website for more details at www.galleryhouseconcerts.com
For all tickets enquiries please email theoffice@adriannation.com and our staff will be more than happy to point you in the right direction
News Update 23-9-15
THE BAILEY THEATRE, CAMROSE, ALBERTA

More promo is appearing all the time for Adrian's Canadian Autumn Tour and this is the latest from the beautiful and historic Bailey Theatre in Camrose, Alberta. This promises to be a wonderful night of music in a such a lovely old building.
For all tickets enquiries please email theoffice@adriannation.com and our staff will be more than happy to point you in the right direction
News Update 22-9-15
CANADIAN TOUR POSTER

All of Adrian's Canadian Tour dates are here on the poster that will be popping up all across Alberta over the next few weeks. Please feel free to right-click and download this poster for use on social media and any other sites.

For all tickets enquiries please email theoffice@adriannation.com and our staff will be more than happy to point you in the right direction
News Update 20-9-2015
PENGUIN EGGS SPONSORSHIP ANNOUNCED

We are delighted to be able to announce that Penguin Eggs, north america's finest roots music magazine, are to be the main sponsor of Adrian's Autumn 2015 tour of Canada. Roddy Campbell, the magazine's editor has said of Adrian "(He) reminds me of a young Martin Simpson, blessed with boundless boldness and unrestricted flair". So we must thank Roddy for his support and look forward to working with him on the tour.

Please do check out the Penguin Eggs website at www.penguineggs.ab.ca
News Update 9-9-15
ADRIAN JOINS STEPHEN FEARING FOR SONGWRITING CLINIC

On October 18th Adrian will be joining with award winning Canadian singer songwriter Stephen Fearing to present a songwriting clinic followed by a concert performance Upstairs at The Red Lion in Manningtree, Essex. The two peformers met in Leicester, UK back in 2007 when Adrian opened for Stephen's iconic band Blackie and the Rodeo Kings. Another of the band members Adrian met that night Colin Linden, went on to play slide guitar on Adrian's second album Fall or Fly.
Further details will be announced first through the Newsletter and then here on the News page very soon.